Is Your Child Struggling in School? Unlock Their Full Potential with Our Expert Tutoring!
Explore Our
Popular Subjects
Top-rated UK qualified tutors for


all subjects and levels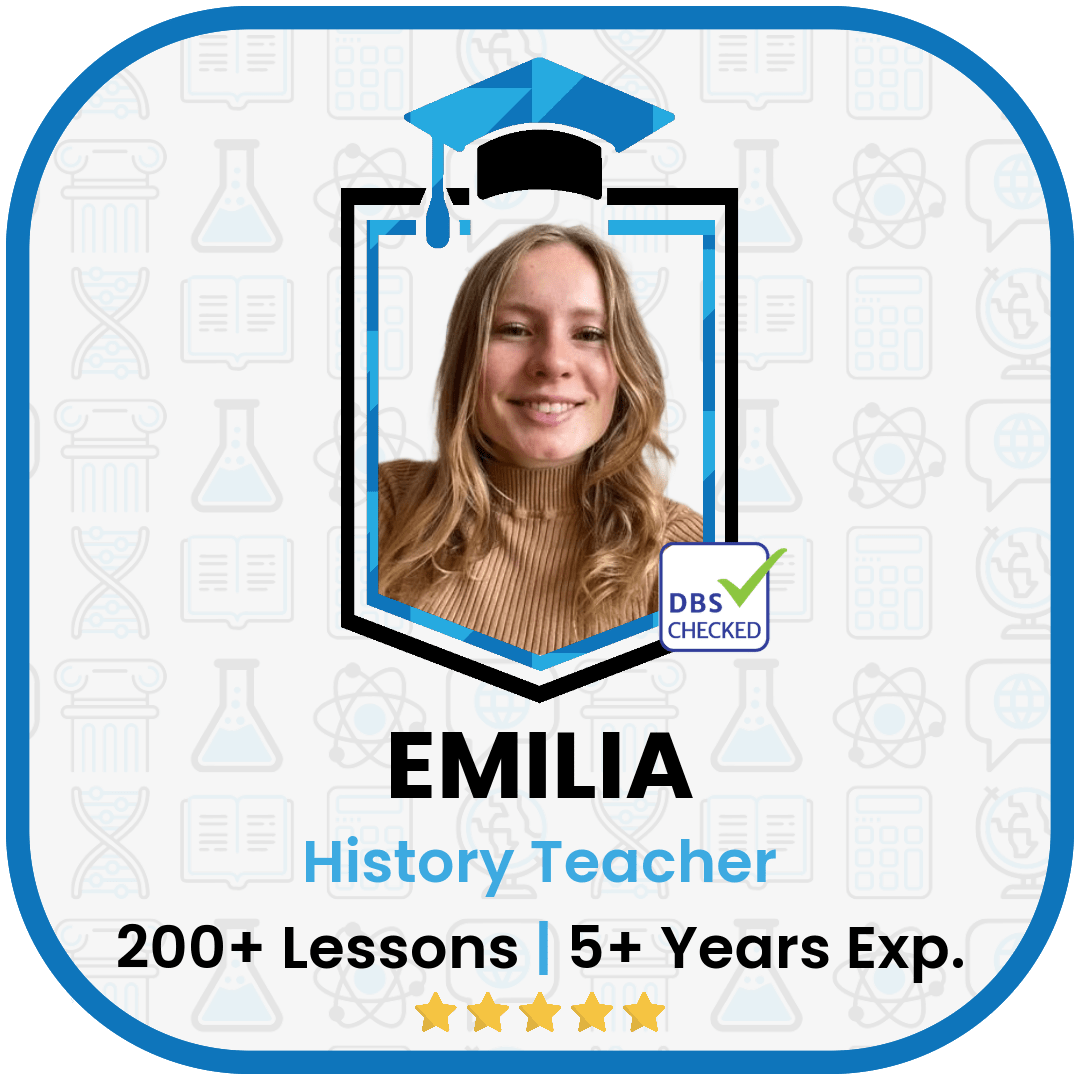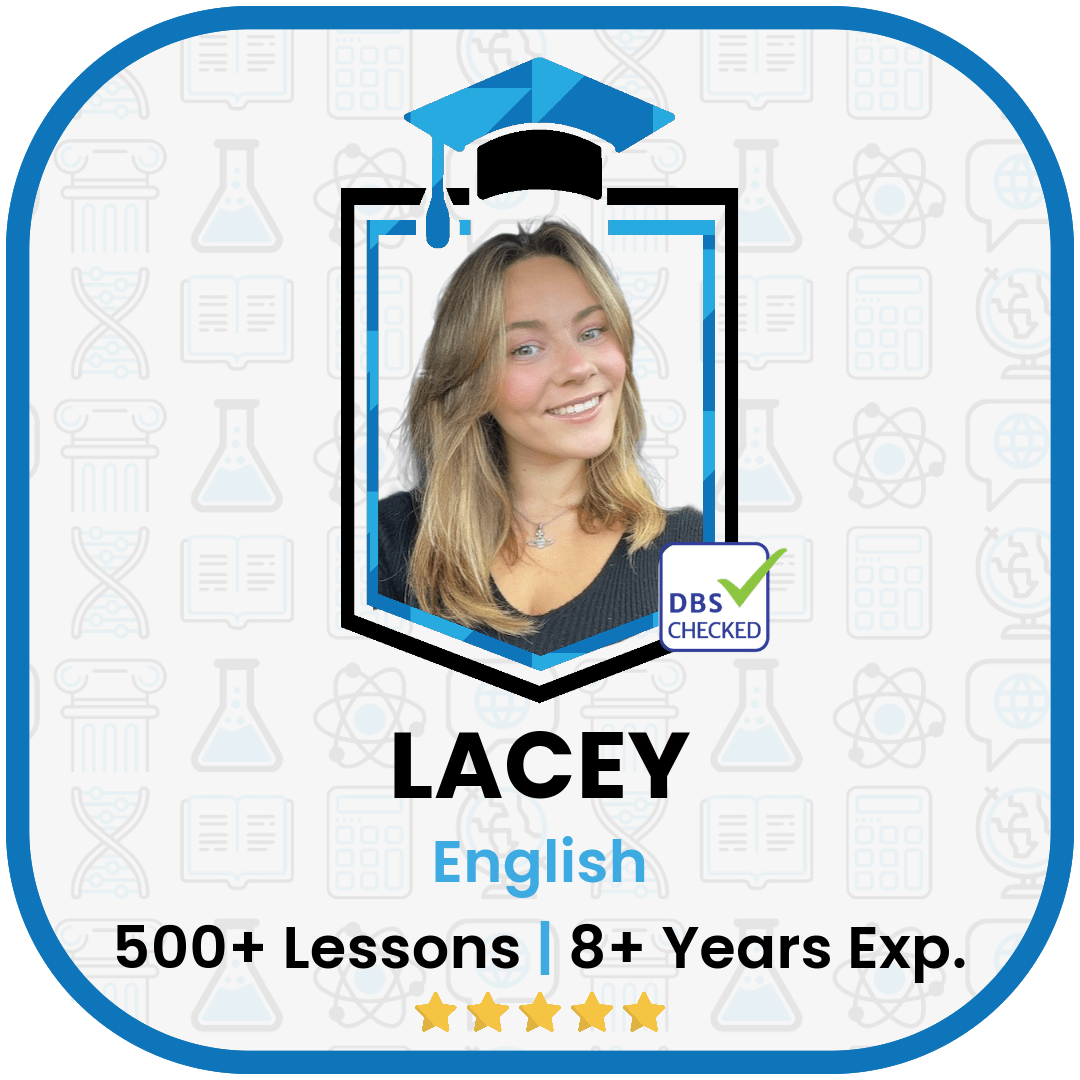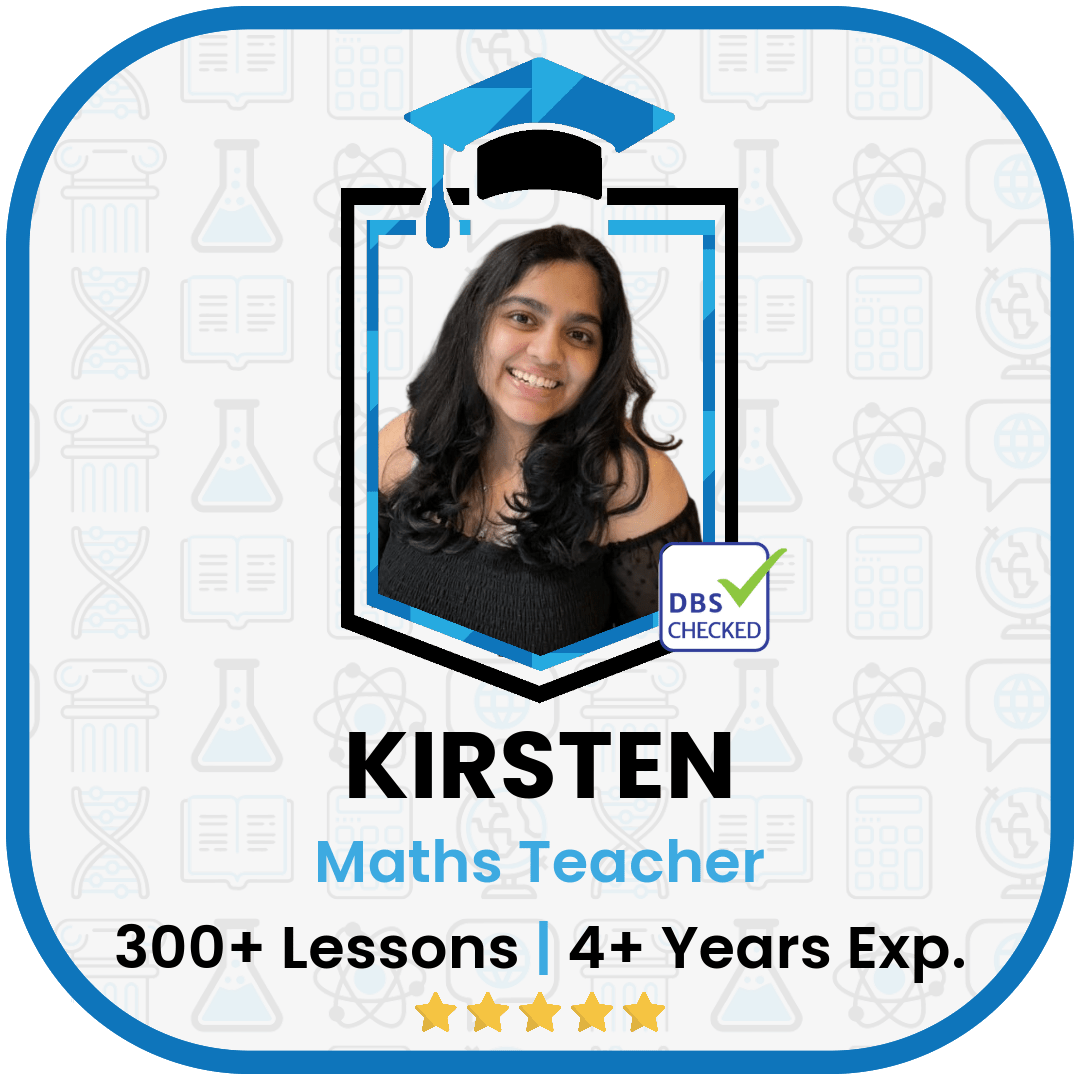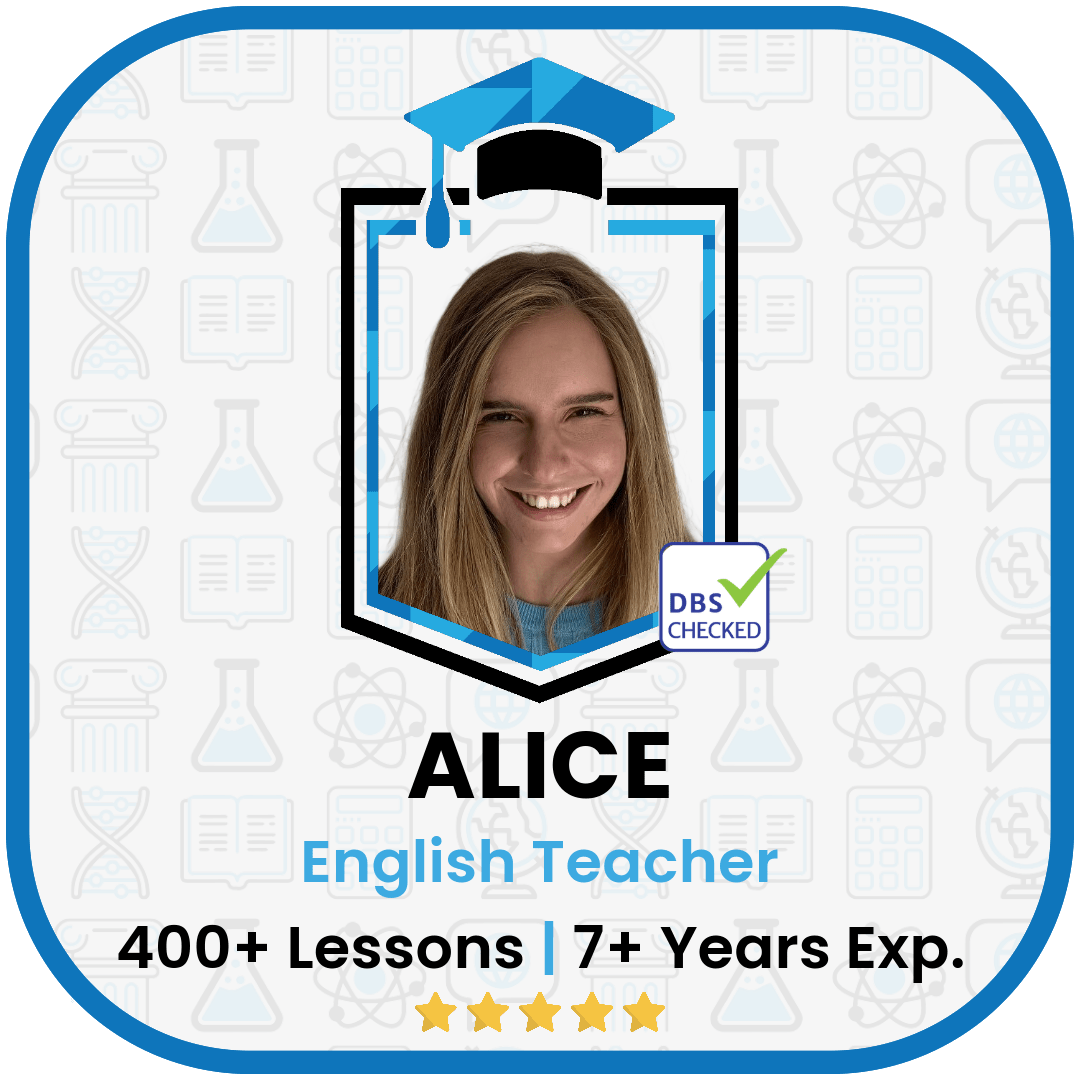 We make it as simple as possible to get started with 4 simple steps…
We love receiving feedback from our students and families, and thought you might like to read what they have to say about us! 🌟✨
Mihai Niculae-Science Tutor Mihai is very good at explaining terms and processes in all science subjects. He has recently been helping my son to revise for his GCSE mock exams, which has helped him enormously! He also sends him a complete set of comprehensive lesson notes after each lesson, which he finds very helpful.
My daughter has been tutored by the National learning group for nearly two years now. I can only describe the dedication and commitment displayed by her tutor, Marisa Liew as sensational, first Class and practically perfect in every way. She is most certainly the Mary Poppins of all tutors !!! The support, kindness and knowledge she has provided my daughter with has been second to none. My daughter is now confident, fearless and even more hard working than she was before she had a tutor. She has always loved learning so , the two of them have garnered a very fruitful teacher / student relationship. When we first joined we were given a tutor that was not working well for my daughter. I notified the admin staff that we wanted to switch to someone who's knowledge and experience could be tailored to my daughters needs, they listened and paired her up with Marisa. This proved to me that The Learing trust actually care about their students education and wellbeing. I can't recommend them enough! The best money I have ever spent. Truly! Go ahead, bookmark your child in with them. YOU WILL NOT REGRET IT!!!
I have been using this online tutor company for a few years now for my children & it has been first class. Jacob Whittle (Maths) & Nick Watkinson (English) have gelled nicely with the children & keep a good pace alongside their learning at school so they complement each other very well. My eldest just passed all his GCSEs & would not have done so well without these two tutors. The admin staff are very attentive about finding the right tutor & timeslots that work for us & there's an automated reminder that I can forward to the kids so they don't forget their sessions. I've used other tutoring companies before but this one is definitely the best we've found.
Mary Francis has made maths so much easier for my daughter she enjoys her maths lessons every week Mary is so kind and gentle and takes her time with poppy would recommend Mary Francis to anyone who needs help with maths we would be lost with out Mary Francis
My son has been having weekly tutoring sessions with Jeeti for some time now. They are remote, but I always find them to be interactive and an easier environment for my son to ask further questions 1 on 1 rather than a class setting. Weekly, he enjoys these sessions and have seen his confidence grow. Thank so much Jeeti!
I have been doing my English lessons in last year and my tutor Matthew R was very helpful and I was enjoying every single minute.
My daughter loves her twice weekly lessons with Rachael. She's enjoying learning English again. Thank you
Helpful, reliable, professional and an ability to keep making sessions worthwhile and meaningful - this describes my son's tutor Mihai Niculae. Mihai has made a positive impact on my son's learning over the past year whilst also building up and maintaining a good tutor/student relationship. I cannot recommend him enough.
In this insightful episode of "Tailoring Education to Individual Needs," hosts Amy and Elisabeth delve into the complex world of personalized education.

Drawing from their own experiences in the classroom, both as students and educators, they explore the evolving landscape of Special Educational Needs (SEN) support, highlighting the increasing demand and the delicate nuances involved in catering to these needs.


Schedule a Call with Our Tutor Matching Experts
Our Tutor Matching Experts are on hand to help match you and your perfect tutor, get in touch!
Frequently Asked Questions
FAQs
National Learning Group offers flexible tutoring options. Our tutors can conduct 1:1 online sessions, depending on your preference and time availability. For online sessions, all you need is a reliable internet connection, a computer or tablet, and a webcam. We use secure and user-friendly video conferencing tools to ensure a seamless online tutoring experience.
Finding the right tutor for your child is easy with National Learning Group. Simply Book a Free Consultation with our Tutor Expert who will match you with the right personalised dedicated tutor based on your child's specific needs and learning goals.
It depends on how much tuition you require. Our expert Tutor Assignment Team work with you to establish the correct level and duration of Tutoring you need and will give you a fixed price based on this information. There are no hidden costs or unpleasant surprises.
National Learning Group provides one-to-one online tutoring in various subjects and grade levels. From Maths, Science, English, History, Geography, to Foreign Languages, our experienced tutors are here to help. We're constantly expanding our offerings, so if there's a subject not listed which you need help with, please reach out to us. Our tutoring caters to students from Primary to A-level and beyond. There really is something for everyone.
Our wonderfully skilled tutors cover a wide range of GCSE subjects, so we're confident we can find you a great fit.
Personalised 1:1 Tutoring


All Subjects & Levels


Enroll Now!
National Learning Group specialises in comprehensive one-to-one tutoring, offering support across a wide range of subjects and academic levels. Our team comprises qualified, classroom-experienced teachers and experienced tutors, all dedicated to fostering a positive and engaging learning environment.
Get Expert Help Across Subjects and Levels… Our proven one-to-one tutoring is designed to help students excel in various subjects, including Maths, Science, English, History, Geography, Spanish, French, and German. 🎓
At NLG, we understand the importance of personalised education. That's why we provide one-to-one tuition, ensuring that each student receives individualised attention to enhance their learning experience. Whether your child needs support in mastering Maths, delving into Science concepts, refining their English skills, or navigating GCSE Maths, our expert tutors are here to guide them every step of the way.
Our Private Maths Tutors excel in simplifying complex concepts and making numbers come alive, turning what may seem challenging into an exciting learning journey. Similarly, our Private English Tutors are passionate about language and literature, helping students develop strong communication skills and a love for reading and writing.
NLG takes pride in its commitment to excellence, offering private tutors dedicated to unlocking the full potential of each student. We cater to various academic levels, from primary to secondary school and even specialised GCSE Maths tutoring. We believe that education is the key to a bright future, and we are here to empower students with the knowledge and confidence they need to succeed.
Unlock Your Child's Academic Excellence: Welcome to National Learning Group, your go-to destination for exceptional tutoring services in the UK. If you're in search of top-tier assistance across a spectrum of subjects, your quest ends here. We are committed to providing expert guidance tailored to students at various educational levels, spanning from Key Stage 1 to GCSE, A-level, and beyond.
Why Choose Our Tutoring Services? At National Learning Group, we understand the importance of excelling not only in Maths but across a diverse range of subjects. Our team of expert tutors is dedicated to helping students achieve academic success through meticulously designed tutoring services. Here's why our tutoring services stand out:
Boost Confidence: Confidence is the cornerstone of academic success. Our expert vetted tutors collaborate closely with students to instil confidence, making each subject enjoyable and rewarding.

Personalised Learning: Recognising that one size doesn't fit all in education, we offer personalised one-to-one tutoring across various subjects. Each bespoke lesson is tailored to meet the unique needs of your child, ensuring they receive individualised attention.

Flexible & No Long-Term Contracts: We understand the demands of today's fast-paced world. National Learning Group provides flexibility without long-term contracts, allowing you to choose tutoring sessions that perfectly align with your child's availability and learning pace.

Proven Results: Our track record speaks for itself. Numerous students have achieved improved grades and a deeper understanding of subjects through our tutoring services. We are dedicated to ensuring your child's success across a spectrum of subjects.
Explore Our Services:Whether you're considering tutoring services for various subjects, take a look at what National Learning Group has to offer:
Local Choice: We serve as your local choice for tutoring services, allowing your child to learn comfortably from your living room.
Personalised Approach: Our personalised approach guarantees your child's success in a variety of subjects.
Online Flexibility: Explore the benefits of online tutoring with National Learning Group, extending support to a diverse array of subjects. Our offerings span beyond Maths, encompassing English, Science, and guiding students from pre-primary levels to A-levels.
Expert Guidance: Our highly qualified tutors, experts in their respective fields, provide guidance to ensure your child excels in their studies.
Flexible Scheduling: We provide tutoring sessions tailored to accommodate your child's unique schedule for various subjects.
GCSE Preparation: Equip your child to tackle the challenges of various subjects, including specialised tutoring for GCSE preparation.
A-Levels Support: Our advanced tutoring extends beyond GCSE, preparing A-level students for academic success in multiple subjects.